Creativity & Knowledge. Personal & Professional. Exceptional Results.
We are a team that will make your dream a reality.
From simple logos to complex Websites or applications. We can do it all.
"Priscilla was a joy to work with from beginning to end. She did a nice job up front outlining what she could do that was within my budget. We had a nice working relationship: Priscilla would listen to my ideas and incorporate them while still making suggestions that would make the website better. Once the website was finished, she gave me a tutorial on how to manage and update the site. Thanks to Priscilla and David, I am quite happy with the functionality of the IndiGoBirding website and its appeal to customers." David Rupp
"Priscilla did an excellent job building a website for me. She patiently guided me through the myriad decisions, explaining each of the options clearly. The result is a great website! She has an artist's touch, a technical designer's expertise, a phenomenal ability manage details, and an extraordinarily friendly and patient demeanor. Add those together and you get an ideal partner for the big task of creating an awesome website. She delivers on all fronts. I recommend her wholeheartedly." Greg Burdulis
"If anyone is interested in renovating their online presence, I can't recommend Priscilla enough. She was clear, timely and so insightful. She was able to envision my web presence beyond my expectations and then create it, affordably. She is a JOY to work with; professional and fun at the same time!" Matece Skow (NourishingHeartYoga.com)
Web Design
We believe that the look of a Website is as important as how it functions. Design and Development are separate skills, and both essential.
Web Development
We understand how Websites work, and how to make them collect, include, and interact with information beyond simple content.
Database Integration
David can create the ideal integration between your database and users. He's been in this field for about 20 years and will love to use his math background to create exactly what you need.
Wordpress Customization
We have worked with a lot of Content Management Systems, but WordPress is our favorite. Always usable by non-technical staff, we can also write custom themes and plugins to bring special functionality to your site.
Logos & Graphic Design
Whatever your marketing needs are, our goal is to integrate our knowledge and your expectations. Your online and printed materials will not only be beautiful and well-executed, but they will make your business stand out.
Trial Graphics
Priscilla has been developing juror-friendly presentations for focus groups, mock trials and trials for almost 10 years.
What can we do for you?
WordPress Customization

Logos & Graphic Design

Custom Java Script

Server Management

Trial Graphics with Powerpoint

Data Flow, Import/Export

Custom Coding

Creative Consulting

​

Full stack web development

Database design, management & website integration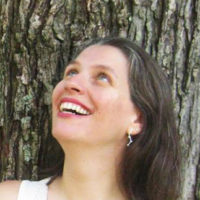 Priscilla Borges
I know how to use your vision to build a unique, effective and successful product. Printed or online. Make your inspiration mine!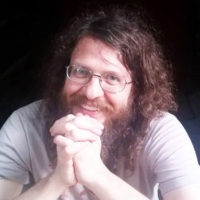 David Ernst
​I enjoy working with computer code. I also enjoy working with people. Let's talk about your goals and desires, and make a plan for realizing them.